Established in 1848, Joseph Cross & Sons are the oldest funeral home in Limerick.
We are a family business that has developed from the experience and the ideals of seven generations of service to the city of Limerick. We offer a range of services and facilities to our clients in their time of bereavement.
At Joseph Cross & Sons, we offer integrity and openness in helping you to make decisions about every aspect of the funeral being arranged, including its cost and payment, leaving you in control of decisions. We do our best to take as much of the worry and responsibility from the family as possible with the understanding that only a family firm can give.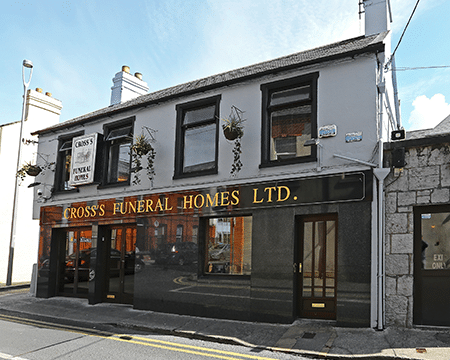 2 Lower Gerald Griffin Street
Situated 15 minutes from Shannon Airport in the centre of Limerick City, it is an ideal base for funerals in the southwest.
Ballyneety, Co. Limerick
Situated in Ballyneety village, 10 minutes from Limerick city centre. A suitable location for the surrounding county.